Sacrifice Your Friends is a cute and chaotic party brawler set in the universe of H.P. Lovecraft.

Fact Sheet
Platform : Steam, Switch, PS4, XBox
Projected release date : Late 2019
Studio : Astrolabe Interactive (based in Montreal, Canada)
Website : www.sacrificeyourfriends.com
Facebook : https://www.facebook.com/SacrificeYourFriends
Twitter : https://twitter.com/SYFGame
Youtube : https://www.youtube.com/watch?v=mT30YUm0zBI
Press Contact : media@astrolabe.games
Game Description
Sacrifice Your Friends is a fast paced party brawler set in the H.P.Lovecraft universe where each match combine mechanics from both unique arenas and a player made selection of weapons. Providing limitless combinations and unique dynamics. Sacrifice Your Friends is mainly Super Smash Bros meets Darkest Dungeon with the feel of Overcooked.
A truly eldritch adventure
Sacrifice Your Friends will take you around the world to explore the actual sites of the famous H.P. Lovecraft stories. Each arena has its own unique dynamics and dangers to spice up your adventure !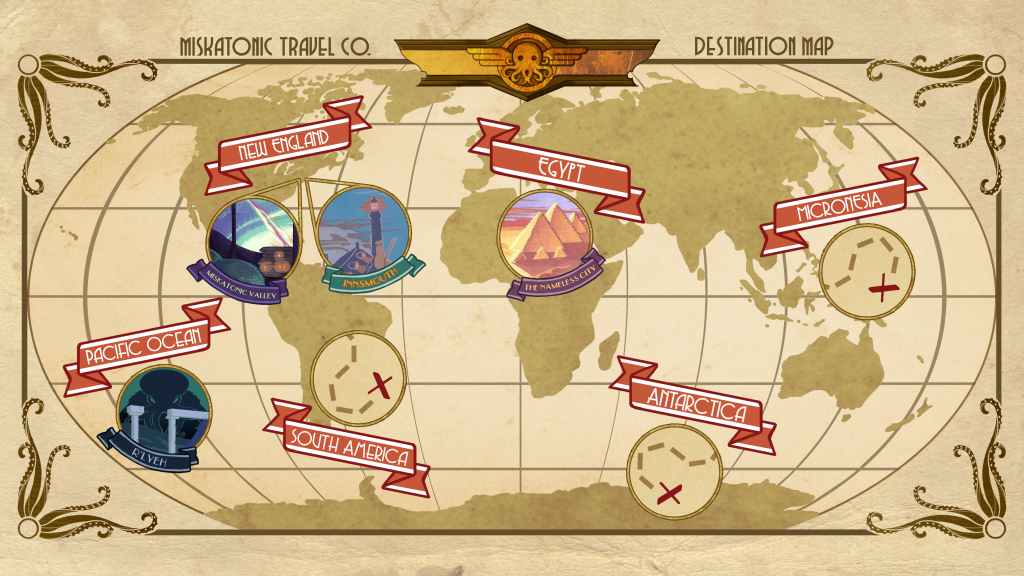 Choose form a wide array of weapons to sacrifice your fellow travelers to the great old ones !

Get your sacrifice going to unlock new areas, characters, skins and weapons on your way to madness.

Main features
2-4 multiplayer madness (Couch and Online)
Cartoon take on the Lovecraft Mythos
Fast paced brawler
Sacrificial tournaments
20+ characters
15+ dangerous arenas
10+ items and weapons
Multiple play modes (melee, team, tournament)
Game Progress
The game has passed alpha and is currently in its production phase.
We've show it to multiple events in Montreal, and more recently at PAX East 2019.
Sacrifice Your Friends should be on Kickstarter later this spring and has an expected release date of Late 2019.

Studio
Astrolabe Interactive is an newcomer in the indie scene of Montreal. We have a team of over 15 people and we've been working on Sacrifice Your Friends since May 2018.
Our team is also creating Board Games and has 3 projects being published for 2020.