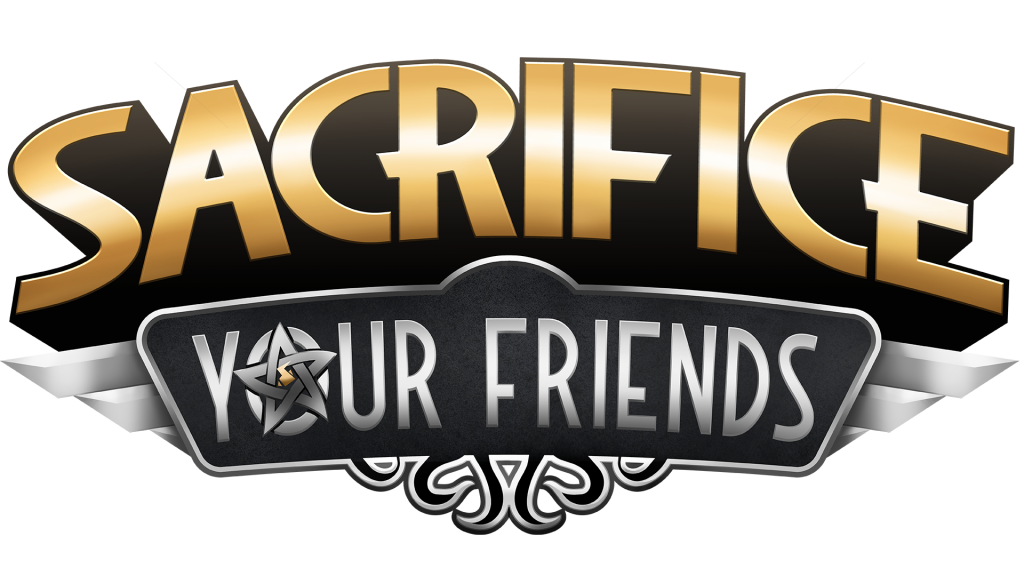 SYF is a multiplayer party brawler in the H.P. Lovecraft universe.
It's basically Mario Party meets Darkest Dungeon.
Shall we ?
Sacrifice Your Friends is a 2 to 4 player fast paced party brawler in a cute cartoon horror style. Use various weapons, battle your friends and embrace your own sanity as you try to survive in a chaos of dynamic dangerous environments.

Chaotic, fast paced, accessible but hard to master, Sacrifice Your Friends present a fresh take on the H.P. Lovecraft horrific mythos that let you experience it's stories with your friends.

Take a tour of strange adventures and mysteries inspired by Lovecraft stories :
Explore the depths of the Mountain of Madness, escape the fish-folks mob of Innsmouth, find your way through the catacombs of the Nameless City and much more.

Unlock weapons with unique dynamics for exciting new ways to play. Turn your spoils of victory into silly player customization with unlockable characters, hats and skins to showcase your sacrificing prowess. Test your friends skills in multiple eldritch game modes and prove yourself the ultimate sacrificer to the Old Ones!

Key features
Madness system – Unique catch-up mechanism, embrace your own madness and unleash devastating powers against your friends.
Online and Couch Multiplayer
Solo/Multiplayer campaign – Discover the stories of H.P. Lovecraft like never before.
Multiple game modes – Deathmatch, King of the Hill, Covet the Relic and more.
20 unique dangerous environments inspired by Lovecraft's work
Cartoony style party brawler accessible for all audiences.
Unlock weapons, characters, skins, hats, maps and mini-games.
Release date SUMMER 2020
Platforms
PC Steam (2020)
Nintendo Switch, Xbox One, Ps4 (2021)